Christopher Russell offers a comprehensive Letting and Property Management service to take the hassle out of letting your property.
Whatever level of support you need, we can provide the service that is right for you.
We offer landlords a choice of three levels of service. The options you choose will depend how hands-on you want to be, the level of risk you are prepared to accept, and the time and energy you have available to manage your property investment and tenancy.
Tenant Find
Perfect for landlords who have the time and experience to manage their own investment but want the reassurance and convenience of a professional marketing and tenant referencing service.
Rent Collection Only
Ideal for landlords that want to take a hands on approach to any maintenance issues at the property but want the reassurance that the rent will be paid in a timely fashion each month.
Fully Managed
This option is for landlords who simply want to see the rent in their bank account each month and want to outsource the entire day-to-day management and upkeep of their property investment to a professional property management agent.
Securing the most suitable Tenant
As a landlord, you need peace of mind that the right tenants will be living in your property. All potential tenants on our rental database are pre-qualified by us before we carry out viewings to ensure they are suitable.
All property viewings are accompanied and conducted by a fully trained member of our team and we provide prompt and honest feedback. We will keep you up-to-date on progress and will let you know as soon as someone applies to rent your property.
We take up tenant references and credit checks on your behalf using a specialist referencing agency. This vetting process is a critical step in securing a reliable tenant for you.
Moving Your Tenant In
Tenancy Agreement
This is a legally binding agreement, setting out the rights and obligations of both Landlord and Tenant. Residential property is let on an Assured Shorthold Tenancy (AST) for an initial fixed term of 6 or 12 months. We will prepare all the paperwork and draw up a comprehensive legal document for signing.
Inventory/Schedule of Condition
All inventories produced for Christopher Russell clients are undertaken by an independent professional company and contain a full written description of the property, its contents and schedule of condition inside and out including the wall, flooring and all fixtures and furnishings accompanied with photographic evidence. This provides a crucial legal reference should any discrepancy or claim arise against a tenant's deposit at the end of the tenancy.
Utilities & Council Tax
Usually, it is the tenant's responsibility to pay utility bills and council tax. We organise meter readings and notify the suppliers of water rates, gas, electricity and council tax, of the meter readings and change of address.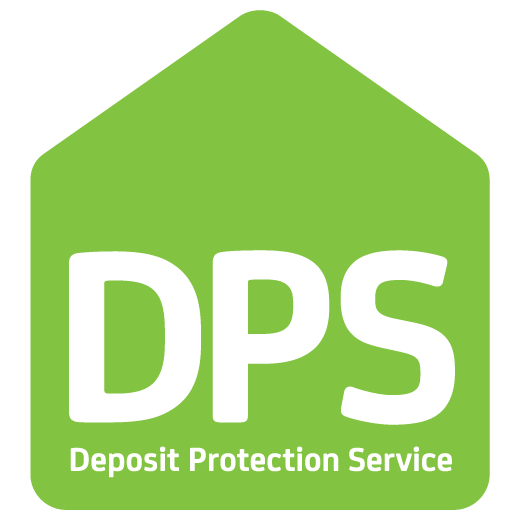 Deposits
A deposit is paid by the tenant at the start of a tenancy to safeguard against damage. Since April 2007, all new Assured Shorthold Tenancies must be registered with a government-backed tenancy deposit protection (TDP) scheme within 30 days of receipt of the deposit.
We collect a deposit from the tenant which is equal to one and a half month's rent. Christopher Russell is registered with the Deposit Protection Service (DPS) which means your tenant's deposit will be held by them for the duration of the tenancy. We will register the deposit on your behalf and liaise with their dispute service should the need arise at the end of a tenancy. We will also provide your tenant with the name and contact details of the TDP scheme and its dispute resolution service, which is a legal requirement.
Keys
You should provide at least one set of keys for each tenant. If you are using our Fully Managed service, we will also require a full set which will be kept at our office for emergency situations and will be coded for security purposes.
Legal Essentials
Energy Performance Certificate (EPC)
All properties for rent must have an Energy Performance Certificate (EPC) before any marketing or viewings can take place. An EPC rates energy efficiency, its environmental impact and is valid for ten years for rental properties. A copy of the EPC must be made available to the Tenant before entering into a tenancy agreement. If you do not have an EPC for your property, Christopher Russell can arrange this for you.
Gas Safety
Under the Gas Safety (Installation and Use) Regulations 1998, Landlords have a legal obligation to make sure all gas pipework, appliances, fittings and flues are safe to use and maintained in a safe condition. Every gas appliance and flue must be tested for gas safety every 12 months. A Gas Safety record must be provided to existing tenants within 28 days of the annual safety check, or to new tenants before they move in, and you must keep copies yourself for two years. All installations, maintenance and safety checks must be carried out by a Gas Safe registered engineer. We can arrange this for you.
Furniture and Furnishings (Fire)(Safety) (Amendment) Regulations 2010
Upholstered furniture and soft furnishing supplied in a rented property must comply with current regulations. This includes, but not limited to, bed frames, mattresses, headboards, sofa beds, pillows, cushions, seat pads and any garden furniture that may be used indoors. Items which comply will have a suitable permanent label attached. All non-compliant items must be removed before a tenant moves in.
Electrical Safety
Landlords are required to ensure that the electrical installation in a rented property is safe when tenants move in and maintained in a safe condition. Although not a legal requirement, it is strongly recommended that you have the property inspected and tested by a registered electrician every 5 years and arrange Portable Appliance Testing (PAT) once a year to ensure electrical appliances are safe and fit for purpose.
Smoke and carbon monoxide detectors
Regulations require Landlords to install smoke alarms on every floor of their rental property and test them at the start of every tenancy, and to install carbon monoxide alarms in high risk rooms such as those where a solid fuel heating system is installed.
Income Tax
Rental income is liable to tax, although a number of expenditure items can be offset against rental profit. You would also need to pay Class 2 National Insurance if the work you do counts as running a property business.
Overseas Landlords
Under the Non-resident Landlord (NRL) Schemes, your lettings agent will need to deduct tax from rental income and pay the tax directly to HM Revenue & Customs. If you choose not to use a lettings agent to collect rent, then your tenant will be legally responsible for collecting and paying the tax to HMRC. Alternatively, Landlords living overseas can apply for approval to receive rental income with no tax deducted. Full details of the NRL Scheme are available from HMRC.
Visits, maintenance and repairs
The practicalities of being a Landlord can be very time-consuming. With our Management Service we take care of all the day-to-day management and upkeep of your rental property so you don't need to worry about it.
We will arrange routine property inspections to be carried out during the tenancy at a mutually convenient time agreed with the tenant. This will involve visual inspections, assessing any wear and tear and organising maintenance and compliance checks. If we identify any problems we will advise you and if required can arrange for repairs and any work to be carried out on the property and settle the costs from the rent received. We have a network of approved contractors we can call on to deal with routine repairs or emergencies at competitive rates.
Tenancy renewal, reviews and notices
We will handle all tenancy renewals, including rent reviews for you. If you decide to increase the rent we will issue the relevant notice informing your tenant. If you wish to end a tenancy, we will serve notice to your tenant in line with legal processes and timing requirements and manage all the end of tenancy administration.
End of tenancy check and deposit returns
At the end of the tenancy, we will arrange for a checkout report to be prepared and assuming there are no issues the tenant's deposit is returned.
Client Money Protection
Christopher Russell holds client money protection cover for both tenants and landlords with Money Shield.